Hydra XIV: European Summer School on Stem Cell Biology and Regenerative Medicine 2019
Event date: 15 September 2019 to 22 September 2019
This course provides intensive training in stem cell biology and regenerative medicine with emphasis on critical analysis. Field-leading scientists provide a week-long programme of lectures and discussion groups in a rigorous, but open and interactive format. Additional sessions cover ethics, public engagement/science communication and entrepreneurship. This course is aimed at PhD students and postdocs and provides a unique opportunity to build and expand your network of peers.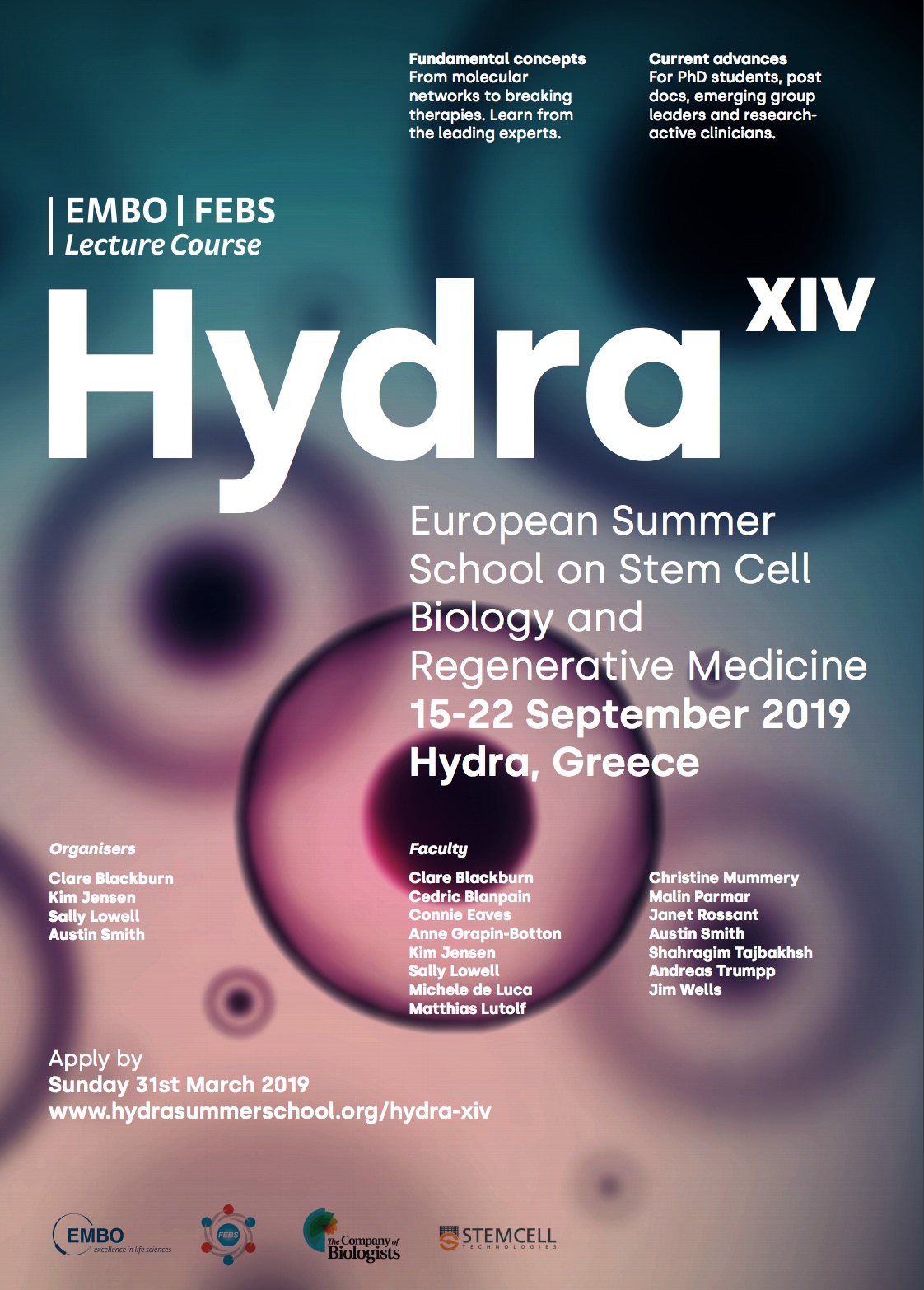 Organizers: Clare Blackburn, Kim Jensen, Sally Lowell and Austin Smith. 
Applications open: Friday 25th January 2019
Deadline for applications: 31st March 2019
For more information and to apply visit the Hydra Summer School Website.